FAS-sponsored bill gives rise in number of cases over restriction of competition – Titov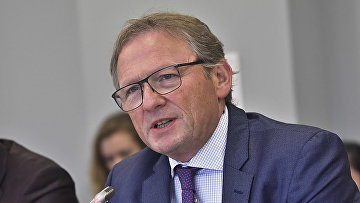 11:57 11/02/2020
MOSCOW, February 11 (RAPSI) – A legislative proposal of Russia's Federal Antimonopoly Service (FAS) aimed to criminalize restriction of competition by participation in cartels may result in an increase of criminal cases against businesspersons, according to Russia's Business Ombudsman Boris Titov.
Titov holds to the opinion that FAS-sponsored bill is too ambiguous as concerns the criminal responsibility of entrepreneurs for collusion; in particular, as concerns criminalization of participation in cartels and a new definition of proceeds as the total earnings of all cartel participants.
The Business Ombudsman believes that such an approach contradicts to the legal position of the Presidium of Russia's Supreme Court, which ruled that only illicit gains received from monopolistic behavior or unscrupulous competition are to be transferred to the state budget.
Since at present exactly the amount of damages is used to determine administrative offences from crimes, Titov notes, the new rules proposed by FAS may result in a sharp increase in the number of criminal cases against businesspersons.
Yet another legislative initiative of the antimonopoly watchdog demanding a significant broadening of its powers as to seizure of documents was criticized by the Business Ombudsman as not in line with recent amendments to the Code of Criminal Procedure proposed by Russia's President Vladimir Putin, aimed to protect businesspersons from abusive application of measures, which could result in suspension of lawful activities of corporations and individual enterepreneurs.
Boris Titov informed the Prime Minister of Russia about his position concerning these two FAS-sponsored bills, the Ombudsman's statement reads.