Number of complaints on unwarranted sentences made 12% in 2019 – Russia's Ombudsman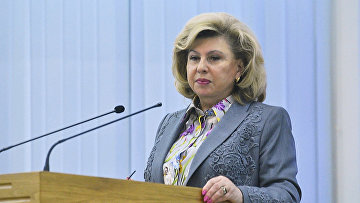 17:47 11/02/2020
MOSCOW, February 11 (RAPSI) – Last year, the office of the Federal Human Rights Commissioner received over 38,000 complaints, 12% of which related to unwarranted sentences, Russia's Ombudsman Tatyana Moskalkova stated on Tuesday.
More than 90% of complaints expressing objections to court rulings concerned sentences. The majority of complaints could not be objectively substantiated in the course of inspections, Moskalkova said, addressing a judicial conference. Most applicants complained about the severity of sentences and qualification of crimes, she noted.
According to the Ombudsman, there was observed a trend towards a decline in the number of appeals and petitions of the Rights Commissioner and her officers to various judicial bodies. While in 2017 there were submitted 439 of such appeals and petitions, in 2018 the respective figure made 332, and in 2019 – 146, Moskalkova noted.
The number of complaints related to pretrial restrictive measures remained at the level observed in 2018. In 2019, the problem of abuse of these measures was discussed in the course of a nationwide live TV phone-in with Russia's President Vladimir Putin, who gave instructions to develop proposals aimed to settle it, the Rights Commissioner said. Moskalkova noted, that the settlement was in line with the general humanization of criminal law and introduction of misdemeanor offence institution in Russia.