Social activists to rate regions as to development of nonprofit sector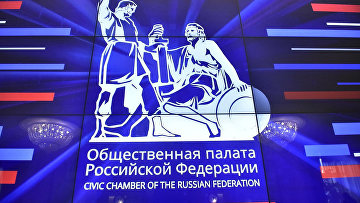 13:21 18/02/2020
MOSCOW, February 18 (RAPSI) – Russia's Civic Chamber is planning to analyze the development of the not-for-profit sector across the country's regions and rate them accordingly, the press-service of the body informs on Tuesday.
The study is to cover the measures of support provided to this sector, as well as the situation it is in as concerns the regional legislation, infrastructure level of development, its participation in provision of social services, public attitude to the sector and so on. The resulting data are to be included in a special annual report, the statement reads.
According to the Chair of the Civic Chamber Commission on the development of the not-for-profit sector and support of community-focused nonprofit organizations Elena Topoleva-Soldunova, it is expected that this April the Ministry of Economic Development will present a new package of measures and targets to become the reference point for a new round of civic monitoring, and a report on support measures for non-profit organizations across regions.
Yet another important aim, the activist says, is to engage non-profits in the process of implementation of national projects.
In response, a Civic Chamber expert, a senior lecturer of the department of information processes management of the Russian Presidential Academy of the National Economy and Public Administration Oksana Koroteyeva has proposed to prepare regional reports on the respective statuses of nonprofit organizations and a special survey aimed at evaluation of the non-profits development climate, in particular, as concerns the methods to overcome barriers to such organizations and grant them access to the social services market.