Boxer charged with drug possession released from detention, put under house arrest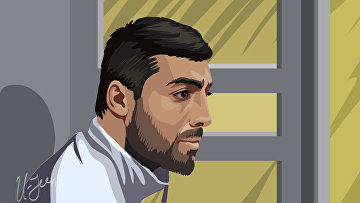 18:39 30/03/2020
MOSCOW, March 30 (RAPSI) – A military court has mitigated pretrial restrictions with respect to two-time champion of Russia boxer Georgy Kushitashvili, charged with possession of drugs and violence against a member of Russia's National Guard, replacing his detention with house arrest, the court's press-service informs RAPSI on Monday.
The house arrest of the boxer is to remain in effect until May 1, according to the statement of the 235th Garrison Military Court.
Kushitashvily was arrested on February 1.
Investigators believe the boxer has illegally purchased over 0.6 grams of cocaine and twice punched a National Guard officer on the nose when being apprehended.