Russian Justice Ministry seeks to suspend marriage registrations due to COVID-19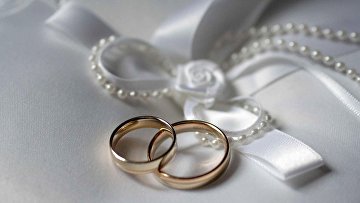 15:54 31/03/2020
MOSCOW, March 31 (RAPSI) – Russia's Justice Ministry has proposed to suspend state registration of marriages and divorces across the national territory in order to combat the spread of coronavirus disease, the authority informs on its official website.
In the exiting unfavorable situation caused by COVID-19 pandemic, the statement reads, the Justice Ministry has submitted to the regional top executive officials its proposals as to a provisional stay of registration of marriages and divorces in the territories of the respective subjects of the Russian Federation.
The Ministry finds it feasible to postpone the already set registration dates; in exceptional circumstances the registration may be allowed, but without presence of any other persons than those getting married or divorced.