Moscow officials report drop in mask and gloves regime violations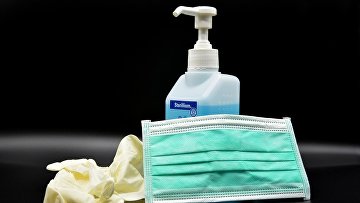 11:40 15/05/2020
MOSCOW, May 15 (RAPSI) – The number of people visiting Moscow shops without masks and gloves has decreased from 28 to 3% in the last three days, the press service of Moscow's coronavirus emergency response team reports citing the head of the city's trade and services department Alexey Nemeryuk as having said.
According to Nemeryuk, on May 11, about 72% of Moscow customers wore individual protective gears; on May 14 their number upped by 97%. Violations of the mask regime at the Moscow trade enterprises have an identity character, he has said.
The number of violations in public transport has also dropped. For today, 99% passengers of the Moscow metro are in masks, and 90% are in gloves, the official states.