Released convicts complain about lack of jobs, housing, and subsistence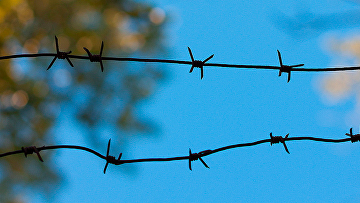 13:02 21/05/2020
MOSCOW, May 21 (RAPSI, Alena Savelyeva) – Russia's Ombudsman office receives applications from convicts who have recently served their terms seeking help as to jobs, housing, and subsitence, according to a member of Rights Commissioner Tatiana Moskalkova's staff.
The statement has been made in the framework of a videoconference on resocialization and adaptation of convicts released from penitentiary establishments.
According to Russia's Justice Ministry, annually about 200,000 convicts are released from prisons; more than half of them need assistance in settling the problems they face as to their employment and living conditions, whereas over 35% of such persons lack permanent homes. There are about 200 social adaptation centers across Russia; however, this number is far from being sufficient as these facilities can accommodate only 10,000 people, the Ombudsman staff member informed the audience.
State social protection authorities cannot guarantee former convicts housing and jobs; therefore, they have to turn to various NGOs and rights activists for help, the staff member said. Altogether, in 2019 the Rights Commissioner's office received 41 such applications, what makes less than 1% of the total number of submitted applications; nevertheless, there are probably many more of such addressed to other departments of the office engaged in the settlement of social issues, he added.
Among other problems ex-convicts report are those related to obtaining necessary documents and the situations where they are prohibited to leave the areas where they were obliged to reside under administrative oversight terms, but in which they cannot get jobs.
Rights activists believe that the efficiency of criminal policy is determined not only by repressive measures and restoration of victims' rights, but also by the quality of rehabilitation of criminals' personalities via a range of measures set forth in the Criminal Code, such as moral building activities, community work, general and professional education, and social pressure.
Besides, administrations of penitentiary establishments are responsible for providing local governments and federal labor service offices of the places of residence determined for released convicts about the fact of their planned release and his or her situation as to housing, fitness for work, and profession; in case of underage ex-convicts, administrations are to inform commissions on juvenile affairs.