Children Ombudsman assists to return home 3 Russian minors from Serbia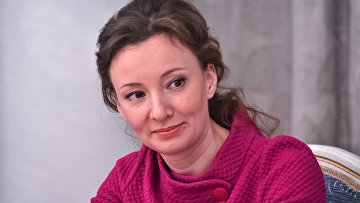 14:00 23/11/2020
MOSCOW, November 23 (RAPSI) – Three Russian children could be brought back to their homeland from Serbia with assistance of Russia's Children Rights Commissioner Anna Kuznetsova, according to the Ombudsman Office press service.
According to the Office, a large Russian family turned out to be in dire straits in Serbia; the fact that three children were left without parental care after their mother had been extradited, whereas their father was seriously ill, has been reported by Kirov Region Children Ombusman Vladimir Shabardin.
Kuznetsova, acting jointly with the Russian Embassy in Serbia, could help the family to return to Russia as promptly as possible. This October, accompanied by doctors of the All-Russia Center for Emergency Medicine of the Federal Medical-Biological Agency, the father, who was in a very serious condition, and the children returned to the Kirov Region, where the man unfortunately died. Since the mother of the children is currently in detention, the minors are in custody of their grandmother. Regional authorities provide all necessary support to the children; the situation is monitored by the regional Children Ombudsman, the press service statement reads.
The Children Ombudsman believes that the joint humanitarian effort is an example of efficient interdepartmental cooperation between the Children Rights Commissioners institution, the Interior Ministry, and the Ministry of Health as to saving children and reunification of families.
It is important that development of systemic instruments of international cooperation resulted in concrete help to concrete children, Kuznetsova comments.