Number of minors losing lives on playgrounds down by 71% - Russia's Children Ombudsman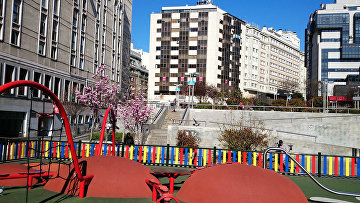 17:41 25/12/2020
MOSCOW, December 25 (RAPSI) – The number of minors who died or got injured in tragic accidents on play- and sportsgrounds declined by 71.4% and 48% respectively this year, Russia's Children Rights Commissioner Anna Kuznetsova said at a meeting of the Council of Fathers, a body at her office, on Friday.
At the same time, in the summer of 2020 885 children died during unorganized leisure, that is 1.7 times more than last year, Kuznetsova noted.
Earlier, the Children Ombudsman had asked the heads of regional authorities to pay special attention to safety of minors during winter holidays as many recreation activities this time of the year had a high injury rate.