Russia's Ombudsman reports lower number of housing-related complaints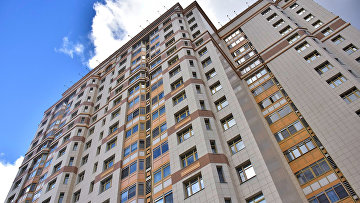 14:11 10/02/2021
MOSCOW, February 10 (RAPSI) – The program of resettlement of residents from dilapidated housing and the Moscow renovation project are producing positive results, according to Russia's Rights Commissioner Tatiana Moskalkova.
In particular, the Ombudsman noted addressing a meeting of the State Duma Committee for Family, Women and Children Affairs, her Office has been registering lower number of complaints about poor housing conditions across Russia's regions.
However, last year the number of complaints related to family issues increased by 10% in comparison with the figures registered in 2019, Moskalkova believes the rise occurred because of the pandemic.
The total number of registered complaints made 2,060, among them a rather large number of those submitted collectively, Moskalkova said. The collective complaints concerned mostly housing and education. As to education, greater number of complaints were made because of the pandemic, as distant learning formats required extra expenditures and efforts on the part of families, with which some of them could not cope. The Ombudsman Office reacted to such complaints and attempted to contribute to the settlement of these pressing problems.
The Ombudsman also informed the audience that the number of complaints related to medical services provision increased by 42%; she attributed this development to the pandemic as well. However, Moskalkova observed that certain health care programs were not efficient enough, among them those on provision of medicines to minors and their hospitalization.