Lawmakers propose to make names of corrupt Russian officials public – report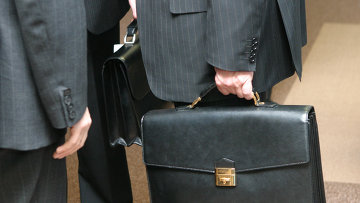 12:22 30/01/2014
MOSCOW, January 30 (RAPSI) – The names of officials who have been convicted of bribery charges will be put on a public register of persons guilty of corruption-related crimes within three days of court rulings, accroding to the proposed legislation forwarded to the State Duma, according to Rossiyskaya Gazeta daily.
Three types of crime will be taken into account: taking bribes (Article 290), giving bribes (Article 291) and soliciting bribes (Article 291.1).
The list is to be published on the website of an authorized agency, for example, the Justice Ministry or the Prosecutor General's Office.
These amendments to the law on corruption have been submitted to the State Duma, the newspaper writes.
According to a memorandum to the bill, the new provisions will make the fight against corrupt officials more effective, and will cover all Russian nationals, foreigners and stateless persons.
According to Russian law-enforcement agencies, bribes in the first nine months of 2013 amounted to 21 billion rubles ($607.6 million).
The Kremlin launched an anti-corruption campaign in the fall of 2012 to limit the right of legislators and state officials to own assets abroad, purged several lawmakers over allegations of illegal business activity and implicated then Defense Minister Anatoly Serdyukov in a large-scale corruption case.
Transparency International estimated corruption in Russia at $300 billion in 2012, placing Russia 133rd on the list of 174 countries in its Corruption Perceptions Index last year.