Bank of Moscow seeks $80.8mln from River Mall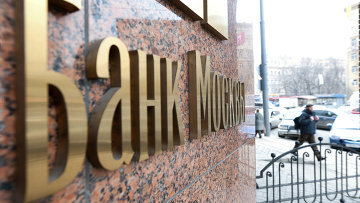 13:46 07/12/2012
MOSCOW, December 7 - RAPSI, Sergei Feklyunin. The Moscow Commercial Court has registered a lawsuit filed by the Bank of Moscow to recover 2.5 billion rubles ($80.8 million) from River Mall, a real estate development company, which the media claims is connected with former Bank of Moscow head Andrei Borodin, the court told the Russian Legal Information Agency (RAPSI/rapsinews.com).
The lawsuit was submitted on December 6. The date for its consideration has not been set.
RAPSI has yet to obtain comments from the parties.
In 2012, the Moscow Commercial Court already recovered over 870 million rubles ($28.1 million) in debts from River Mall as part of two Bank of Moscow lawsuits. The Federal Tax Inspectorate submitted an application in June to declare the company bankrupt, but the case was never initiated.
Business newspapers have reported that River Mall was part of Kuznetsky Most Development's portfolio; the latter company was linked with former Bank of Moscow head Andrei Borodin on the market, but the banker always denied this.
The media reported that since VTB Bank consolidated almost 95 percent of the Bank of Moscow, and Kuznetsky Most Development owes money to VTB, Gals-Development, controlled by VTB, could become the new owner of River Mall.
Former Bank of Moscow head Andrei Borodin and his deputy Dmitry Akulinin were accused of stealing 12.76 billion rubles ($412.8 million) from the Moscow city budget. Another case was initiated against Borodin and Akulinin last winter for the embezzlement of over 6.7 billion rubles ($216.75 million).
Additionally, a case for the theft of 540 million rubles ($17.5 million) from the Bank of Moscow is also in progress.