Compulsory psychiatric treatment for convicted Moscow rioter upheld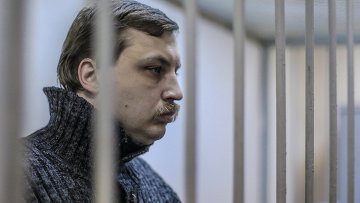 13:25 25/03/2014
MOSCOW, March 25 (RAPSI) – The Moscow City Court on Tuesday upheld an order on compulsory psychiatric treatment for Mikhail Kosenko who has been convicted of participating in the riots that engulfed central Moscow in May 2012, RAPSI reports from the courtroom.
The court thus rejected the complaints filed by Kosenko's attorneys. The defense asked to acquit Kosenko and terminate the case against him.
In October, Moscow's Tverskoy District Court found Kosenko guilty of participating in the riots and injuring a police officer. Kosenko was released because of his disease and ordered to carry out compulsory psychiatric treatment.
Over 400 people were arrested and scores injured in the Bolotnaya Square protest that turned violent in May 2012. Dozens were later charged with inciting mass riots and using violence against law enforcement officers.
Kosenko has been kept in pre-trial detention since the summer of 2012, and his case was separated from the other rioters.