Magnitsky's relatives insist on termination of case against him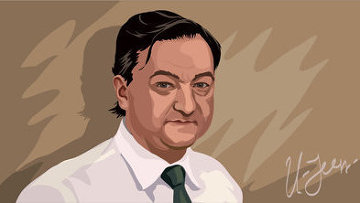 11:47 09/09/2011
MOSCOW, September 9 - RAPSI. Deceased Hermitage Capital Management lawyer Sergei Magnitsky's relatives have insisted that his criminal investigation for corporate tax evasion is illegal and needs to be terminated.
"I think [investigators] want [Magnitsky's] relatives to give up on his vindication, since the same people are involved in the investigation," Nikolai Gorokhov, the attorney for Magnitsky's mother, told the Russian Legal Information Agency (RAPSI).
Yelena Oreshnikova, attorney of Magnitsky's wife, agreed with this viewpoint.
Magnitsky, who was accused of corporate tax evasion in relation to his work for Heritage Capital Management, a famous UK-based investment fund, died in an investigative isolation ward in November 2009. According to the Prosecutor General's Office, his death was caused by cardiovascular insufficiency. His death evoked a major public outcry.
The criminal case against Magnitsky was terminated by the Investigative Committee due to his death, but the Prosecutor General's Office decided to resume the investigation.
Interior Ministry spokeswoman Angela Kastuyeva said the criminal investigation of Sergei Magnitsky for corporate tax evasion has been extended until November 24.