Icebreaker manufacturer's lawsuit against Finance Ministry delayed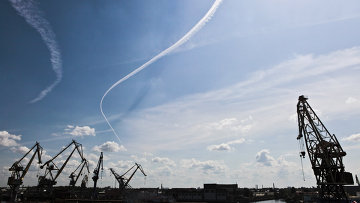 11:43 28/09/2011
MOSCOW, September 28 - RAPSI, Alyona Yegorova. A commercial court postponed until October 13 its consideration of a major shipyard's appeal against an adverse judgment in its lawsuit to the Finance Ministry for $38.6 million, the Russian Legal Information Agency (RAPSI) reported from the courtroom on Wednesday.

Baltiysky Zavod was established in 1856. It is a part of the United Industrial Corporation. The factory builds icebreakers and military vessels. It manufactures a range of engineering products and energy equipment and supplies nonferrous and core-mold castings.

The Baltiysky Zavod shipyard stated in court that the additional works under a public contract, for which it seeks overdue payment, had been agreed upon with the customer. Specifically, the defendant signed the welding completion report indicating that the icebreaker's fitting out cost 4.5 billion rubles ($141.6 million), which exceeded the contract amount.

The shipyard seeks the debt under the public contract for fitting-out the 50th Anniversary of Victory nuclear icebreaker, including 980.2 million rubles ($30.4 million) of the principle amount plus penalty interest.