Court to hear grid company's appeal to recover $25.04 mln from Rusal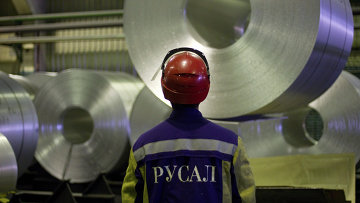 12:49 06/10/2011
MOSCOW, October 6 - RAPSI, Dmitry Shchitov. A commercial court set November 8 to hear a lawsuit by Interregional Distribution Grid Company of Siberia against the lower court decision to recover $25.04 million in unjust enrichment from RUSAL Krasnoyarsk Aluminum Smelter, the court's spokesperson told the Russian Legal Information Agency (RAPSI) on Thursday.
Rusal is one of the worlds top aluminum companies, with a 10-percent share of both the world's aluminum and alumina output.
Interregional Distribution Grid Company of Siberia is engaged in network power transmission across Russia and services an area of 2.2 million square kilometers.
According to Rusal it requested from the Siberian grid on December 31, 2010 a 796.9 million ruble ($25.04 million) refund until February 10. Rusal said the funds were unjustly obtained for power transmission from January to April. However the grid failed to make the payment.
The grid company appealed in the cassation court the Krasnoyarsk Territory Commercial Court's April 11 decision and an appellate court ruling of upholding Rusal's claims.