Russia's two major airports multimillion dispute to be heard October 21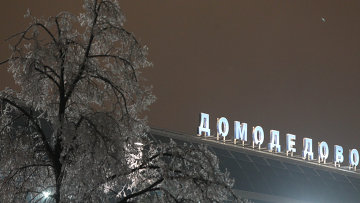 16:10 12/10/2011
MOSCOW, October 12 - RAPSI, Natalya Belova. A commercial court postponed until October 21 the hearing of a lawsuit filed by Domodedovo Airport Commercial Agency to recover $11.26 million from Vnukovo Airport, the Russian Legal Information Agency (RAPSI) reported from the court on Wednesday.
Domodedovo Commercial Services sued Vnukovo as a result of AiRUnion Alliance's bankruptcy in 2008, which comprised Krasnoyarsk Airlines, Domodedovo Airlines, Samara, Omskavia and Sibaviatrans.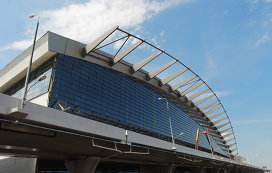 © RIA Novosti, Vladimir Vyatkin
Vnukovo International Airport
Domodedovo Airport served as AiRUnion's hub. However, the airport refused to provide ground services to the alliance in August 2008 in view of its growing debt.
Vnukovo Airport was a guarantor of AiRUnion's debt to Domodedovo Airport Commercial Agency, guaranteeing the repayment of AirUnion's debt from August 2008 until the alliance's relocation to Vnukovo was complete on September 7, 2008.
Domodedovo is seeking 352 million rubles ($11.26 million) from Vnukovo, which acted as the guarantor of Domodedovo Airlines' debt.
The court postponed the hearing to grant the Domodedovo Commercial Agency time to familiarize itself with the accounts in the dispute, which Vnukovo provided.