Deripaska's pension fund bankruptcy termination to be heard in court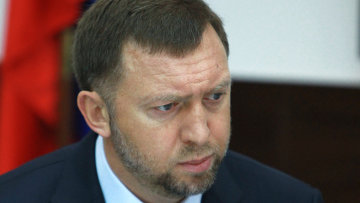 12:50 28/10/2011
MOSCOW, October 28 - RAPSI, Natalya Belova. A commercial court postponed on Friday until November 17 its hearing on the termination of bankruptcy proceedings against the Sotsium Pension Fund founded by the Basic Element of Oleg Deripaska, the Russian Legal Information Agency (RAPSI) reports from the courtroom.
The Moscow Commercial Court put the fund into bankruptcy administration on August 9 following an application filed by Vklad-Sibir. Vklad-Sibir claims were based on the court ruling dated June 8, 2010 stating the fund's debt to the company as 40 million rubles ($1.3 million). However the fund sought the ruling's review based on new circumstances discovered in the case: fake signatures in the company contracts.The Moscow Commercial Court sided with the fund and overruled the 40 million ruble award for Vklad-Sibir on September 26. After this the fund applied for bankruptcy termination.
According to the fund Vklad Sibir appealed against the award's reversal. However, the fund argued that the appeal was filed by a person not authorized thereto and asked the court to postpone hearing.
Founded in 1994 Sotsium is one of the oldest non-government pension funds in Russia.