Court not to postpone national museum's lawsuit against Defense Ministry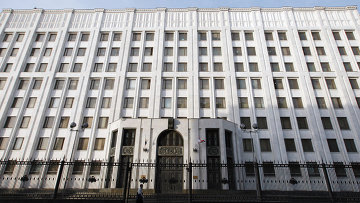 17:50 31/10/2011
MOSCOW, October 31 - RAPSI, Alyona Yegorova. A court has refused to postpone the trial in the Arkhangelskoye Estate national museum's lawsuit against the Defense Ministry's sale of a land plot in the museum's protection area, the Russian Legal Information Agency (RAPSI) reports from the courtroom.
The Arkhangelskoye Estate is a historic palace and park established in the late 18th century near Moscow. Well-known collector and art lover Prince Nikolay Yusupov purchased Arkhangelskoye in 1810. He completed the palace's construction, which started under the previous owner.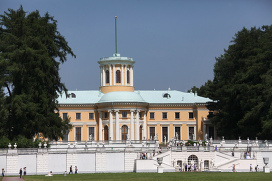 © RIA Novosti, Ilya Pitalev
Arkhangelskoye Estate museum
Arkhangelskoye wants the court to cancel the sale and purchase agreement signed by the defendants on August 22.
The Defense Ministry and Gradostroy, the winner of the auction held on August 16, asked the court to postpone the case as they believe the case should be heard only after the court passes its judgment in another lawsuit challenging the ministry's order to auction off the land.
The defendants say the grounds for both lawsuits are similar as Arkhangelskoye believes the ministry was not authorized to sell the plot.
The Moscow Regional Commercial Court postponed the case until November 8 to allow the ministry to submit information about the individual who possessed the right to indefinitely use the land.