November 14 last day for Tymoshenko to file appeal - attorney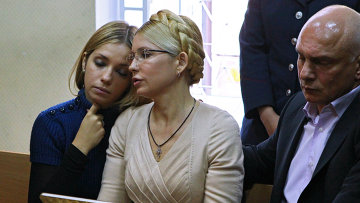 16:12 07/11/2011
KIEV, November 7 - RAPSI. The deadline for former Prime Minister Yulia Tymoshenko to file an appeal expires on November 14, her attorney Sergei Vlasenko told journalists.
On October 11, a Kiev district court sentenced Tymoshenko to seven years in prison for abuse of power in signing gas contracts with Russia in 2009.
The judge declared that Tymoshenko had abused her powers as prime minister and issued directives without the government's consent regarding gas contract negotiations in Moscow, which were not properly documented.
"The case materials are still in court, as, pursuant to procedures, appeals are filed via court. The court must fulfill a range of procedures that are presently underway. According to the defense's accounts, November 14 is the last day to submit the appeal," the attorney said.
He added that despite the severe conditions in the isolation ward where Tymoshenko is located, she remains in good spirits.