Court postpones bankruptcy petition against Mirax Group subsidiary until January 26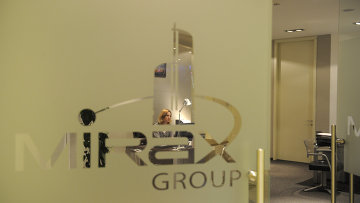 18:00 21/11/2011
MOSCOW, November 21 - RAPSI, Natalia Belova. The court has postponed until January 26, 2012 its hearing of a bankruptcy petition filed by a private security company against a subsidiary of Mirax Group, a major development company, the Russian Legal Information Agency (RAPSI) reports from the courtroom on Monday.
The Mirax Group was founded in 1994. Its major development projects include the Federation Tower at the Moscow City business center, and the Mirax Plaza and Admiral business centers.
During the previous hearing, a representative of the Kutuzovskaya Riviera Management Company, a Mirax Group subsidiary, said the company ceased operations and has no property except for accounts receivable worth 13 million rubles ($420,450), which it claims through the court and expects to use to pay its over 2 million rubles ($64,685) in debt to the claimant.
He also said the security company is Riviera's only creditor and it is negotiating a peaceful settlement with the claimant.
Meanwhile, the company's representative seeks to declare the management company's bankruptcy. He said the claimant is ready to pay the defendant's bankruptcy procedure, but added that it will need time to transfer money to the court's account and requested to postpone the hearing.