Shareholder contests transfer of major shipyard's shares to Central Bank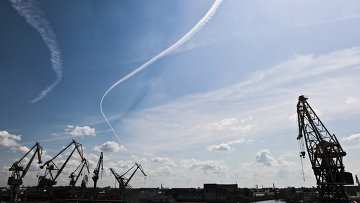 17:13 28/11/2011
MOSCOW, November 28 - RAPSI, Alyona Yegorova. A commercial court of appeals will consider on November 29 the validity of transferring pledged Baltiisky Zavod shares to the Central Bank for trust management, the court told the Russian Legal Information Agency (RAPSI).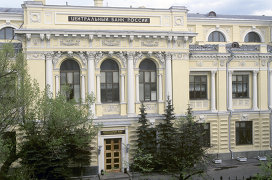 © RIA Novosti, Sergei Guneev
The Central Bank Of Russian Federation
The Moscow Commercial Court is considering the Central Bank's lawsuit to take recourse against 88.32 percent of the shares in the Baltiisky Zavod shipyard, which were pledged under a contract dated July 15, 2008 as security for 32 billion rubles ($1 billion) in Mezhprombank loans.
The defendants are the owners of shares in Yunior, TekhnikLine, Nano-Stroy and Trust Holding.
A commercial court ordered the defendants on September 29 to transfer the shares (971,524 shares) to the Central Bank for management as interim relief until the shares are sold based on the court's judgment in the case. The court also obliged the National Settlement Depositary to register the Central Bank's beneficial ownership of the shares.
The Central Bank justified its request for the interim relief due to evidence testifying to the lack of control held over the shipyard.
Nano-Story has contested the move.