Terror act victims to file new suits against Moscow authorities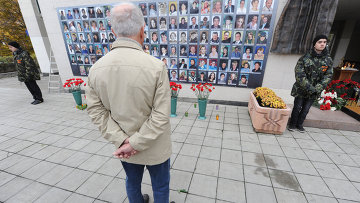 17:02 20/12/2011
MOSCOW, December 20 - RAPSI. The victims of the terror act at the Dubrovka Theater Center in Moscow will file new lawsuits against the Moscow government following the ruling of the European Court of Human Rights, lawyer Igor Trunov told the Russian Legal Information Agency (RAPSI/rapsinews.com) on Tuesday.
"The Strasbourg court's judgment means that we are entitled to file new suits against the Moscow authorities to compensate moral damage, as previous suits were dismissed by a Moscow district court," Trunov said.
He added that the victims earlier lost 83 civil cases in Russian courts. The courts awarded compensation only to claimants whose breadwinners died in the terror act.
In February 2010, the Constitutional Court ruled that Russian court judgments in civil cases may be reconsidered based on the European court's rulings. The principle earlier referred to criminal cases, but did not apply to civil cases.
The Strasbourg court announced its decision on Tuesday. The court held for the claimants but also ruled that the Russian authorities did not violate human rights when they decided to use gas during the hostages rescue operations. The European court awarded 64 claimants a total of 1.3 million euro.