Supreme Commercial Court not to review investor's litigation with Moscow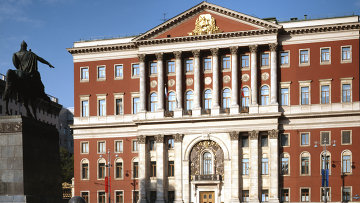 11:00 28/12/2011
MOSCOW, December 28 - RAPSI. The Supreme Commercial Court refused to review the court judgment in the $64 million lawsuit filed by Beryozka Cluster Home Community against the Moscow government, the court told the Russian Legal Information Agency (RAPSI /rapsinews.com) on Wednesday.
The Supreme Commercial Court has dismissed the Moscow government's petition to review the case.
The plaintiff says that the Moscow authorities violated the December 28, 2005, co-investment agreement. Beryozka maintains that the building license was to be obtained in the first quarter of 2007, but the authorities failed to do it thus far.
Beryozka said part of the investments was allocated to remove a tax inspectorate unit from the building subject to demolition. Then the new multi-purpose complex was to be constructed. However, no construction has been started yet.
Beryozka seeks to recover 1.845 billion rubles ($58.8 million) in losses from the Moscow government as well as 127 million rubles ($4 million) in unjustified enrichment.
The Moscow Commercial Court is also hearing Beryozka's 6.7 billion ruble ($213 million) claim against the Moscow authorities. The plaintiff seeks to recover losses, unjustified enrichment and interest under the December 29, 2005, contract.