Travel agency accused of fraud requests to suspend debt recovery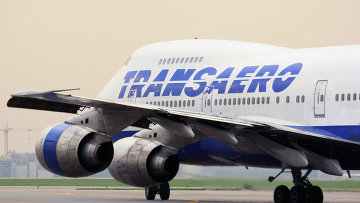 11:27 11/01/2012
MOSCOW, January 11 - RAPSI. A commercial court registered an application filed by the Fourthtour travel agency to suspend the recovery of $3.11 million in favor of Transaero airlines, the court told the Russian Legal Information Agency (RAPSI/rapsinews.com).
The court has not specified the application details. Additionally, Fourthtour appealed against the Ninth Commercial Appellate Court's November 18 decision to recover the debt.
The Moscow Commercial Court satisfied the company's lawsuit seeking to recover 98.6 million rubles ($3.11 million) in debt from the travel agency on September 2, 2011.
Transaero reported in March that it would no longer deal with Fourthtour due to the travel agency's debt to the airline. It also announced its intention to sue Fourthtour to recover the debt.
The airline notified Fourthtour of terminating their business relations on March 1, 2011 which, the airline maintains, was necessitated by the travel agency's spiraling debt and false debt accounting.
Fourthtour began to accrue its debt last fall. As of February it exceeded $3.3 million, of which only $572,000 was covered by the bank guarantee, the company reported.
In February the company started receiving invalid payment orders from the travel agency.
The plaintiff then reported that Transaero was poised to file a lawsuit to recover the principal debt and penalty interest and sue it for fraud.