Sberbank wins $1.4 mln from major shipyard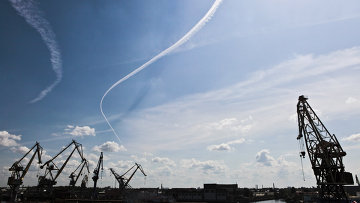 14:45 12/01/2012
ST. PETERSBURG, January 12 - RAPSI. A federal commercial court has upheld lower-court decisions to collect $1.4 million in debt under a loan agreement from Baltiysky Zavod, according to court records.
The court has dismissed the shipyard's appeal against the collection.
The debt accrued due to the failure to pay interest and penalties under a loan agreement with Sberbank dated October 14, 2010.
The bank has also filed for the shipyard's bankruptcy. Similar lawsuits have been lodged by the Russian Mining and Metallurgy Company and Ukraine's REFMA Melitopol Refrigerating Equipment Plant. The hearing dates have yet to be scheduled.
The shipyard's bankruptcy is also possible by decision in a lawsuit filed by the Sanesta-Metall trading house to put Baltiysky Zavod into bankruptcy administration.
It was reported earlier in December that Baltiysky Zavod, which has no owner and is burdened with 15 billion rubles in debt, will go bankrupt.
Deputy Prime Minister Dmitry Kozak said on October 12 that the Central Bank transferred the Baltiysky Zavod's pledged shares to the United Industrial Corporation (UIC) for trust management. Baltiysky Zavod, owned by former Senator Sergei Pugachyov's UIC, along with Severnaya Verf and Aisberg, was pledged as a security for the 32 billion ruble ($1 billion) loan granted by the Central Bank to the bankrupt Mezhprombank, also owned by Pugachyov.
The Moscow Commercial Court recently sided with the Central Bank and levied execution on 88.32 percent of the shares in Baltiysky Zavod. The appraisal value is 220 ruble per share.
The Baltiysky Zavod builds icebreakers, naval and cargo ships. It also manufactures engineering products and energy equipment and supplies nonferrous and core-mold castings.