Multi-million publishers' dispute to be heard on February 29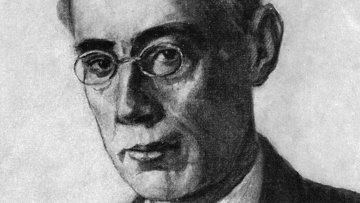 12:58 17/01/2012
MOSCOW, January 17 - RAPSI, Alyona Yegorova. A commercial court set February 29 to hold primary hearings of a $237.34 million dispute between two publishing houses over an allegedly illegal use of works by Russian sci-fi writer Alexander Belyayev, the court told the Russian Legal Information Agency (RAPSI) on Tuesday.
Terra publishing house sued Astrel, a part of AST publishing company, for allegedly illegal issue of Belyayev's novels.
Founded in 1990, AST publishing company is one the largest in Russia. It accounts for 20% of the Russian book market, according to the company's website. AST publishes over 800 new books monthly.
Terra publishing holding was founded in 1989. It plans to publish 86-volume encyclopedia of 1890-1907, a 90-volume collection of Leo Tolstoy works, etc.
Terra filed a lawsuit in August 2009. It claimed to own the rights for the popular works by Belyayev, namely Amphibian Man, Professor Dowell's Head, The Air Seller and many more. Meanwhile Astrel said the term of copyright protection expired and it legally published the novels.
The Moscow Commercial Court held in favor of the plaintiff's claims in full, having obligated the defendant to stop distributing the books in dispute and pay $237.34 million in damages. The court of appeals dismissed the decision regarding the compensation, but upheld the prohibition to distribute the books. The cassation court dismissed Terra's claims in full.
The case reached the Supreme Commercial Court which remanded it in October.