Bankruptcy procedure in Mezhprombank Plus extended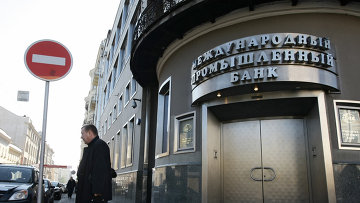 15:53 19/01/2012
MOSCOW, January 19 - RAPSI, Alyona Yegorova. A commercial court extended for six months Mezhprombank Plus' bankruptcy procedure, the Russian Legal Information Agency (RAPSI/rapsinews.com) reports from the courtroom.
Mezhprombank Plus is a subsidiary of the International Industrial Bank (Mezhprombank) owned by Senator Sergei Pugachev
The court will hear the bankruptcy receiver's next report on July 5. The Deposit Insurance Agency is the bankruptcy receiver.
On Thursday, the Deposit Insurance Agency reported that the opportunities to increase the bankruptcy estate and satisfy the creditors' requirements have not yet been exhausted.
"We did not go to court with all the debtors," the agency said.
According to the agency, the creditors' claims amount to 1.961 billion rubles ($62.24 million). Most of the creditors are first priority creditors with claims of 1.7 billion rubles ($53.95 million)
It was reported that since January 12 payments to first priority creditors have been made.
The agency also said the preparations to sell the property are underway.
In late July 2010, the Bank of Russia took an unprecedented decision and decided to restructure Mezhprombank's debts, having extended the payment period and turned the unsecured debt into secured debt. The shares of companies belonging to Pugachev's United Industrial Corporation's Sudostrenie division allowed for the move.
Mezhprombank owed 32 billion rubles ($1.01 billion) in unsecured debts, and the bank failed to pay part of the debt on time. The Bank of Russia's lawsuits against the Severnaya Verf shipbuilding plant, Baltiysky Zavod and Central Design Bureau Iceberg on the enforced collection of credit issued to Mezhprombank worth 32 billion rubles are being considered in the Moscow Commercial Court.