Gazprom subsidiary's application for plant bankruptcy to be heard on March 16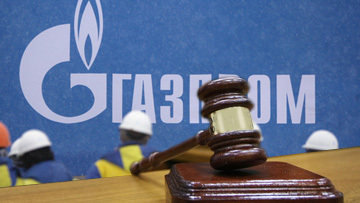 12:16 20/01/2012
ST. PETERSBURG, January 20 - RAPSI. A court will hear on March 16 an application filed by a Gazprom subsidiary, for bankruptcy of Plant Slantsy, which is a city-forming enterprise in the Leningrad Region, the court records say.

Gazprom Mezhregiongaz St. Petersburg is a major gas supplier in the North-Western federal district of Russia. It annually supplies over 19 billion cubic meters of gas to the population as well as state-financed and private enterprises in St. Petersburg, Leningrad Region, Kaliningrad Region and Karelia.

Slantsy is one of the largest European producers of processed coal and oil products.

The Gazprom subsidiary explained RIA Novosti that it seeks the debt for gas supplies worth 150 million rubles ($4.79 million). The St. Petersburg Commercial Court will consider a lawsuit to recover 28.43 million rubles ($909,100) on January 27, 25.97 million rubles ($830,500) on January 30, and 25.18 million rubles ($805,250) on January 31.
"If the plant does not fulfill its obligations, our company will insist on its bankruptcy," the Gazprom subsidiary said.