Appeal against dismissal of $7 mln suit against Maxi-Group to be heard in February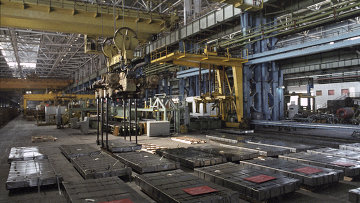 15:56 24/01/2012
MOSCOW, January 24 - RAPSI. A commercial court will hear on February 15 Novolipetsk Iron and Steel Works' cassation appeal against the dismissal of a lawsuit against former Maxi-Group top managers to recover $7.61 million in losses, the court told the Russian Legal Information Agency (RAPSI/rapsinews.com) on Tuesday.
NLMK is Russia's leading steelmaker. It acquired a 50-percent plus one share stake in Maxi-Group in December 2007.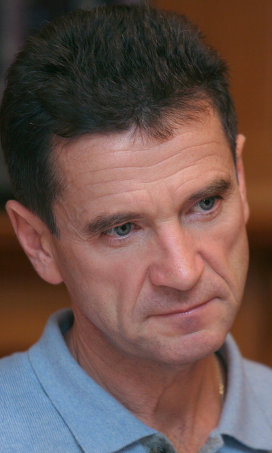 © RIA Novosti, Jakov Glinsky
MAXI-Group head Nikolai Maximov
Maxi-Group is a major steel products manufacturer in Russia.
The lawsuit was submitted in the interests of Maxi-Group. According to the plaintiff, during Maxi-Group's operation, Maximov committed actions resulting in the loss of the company's property. For several days, it transferred funds owned by Maxi-Group to the accounts of its subsidiary, Matellurgical Holding. The money was then transferred on the account of Maximov's common-law wife Oksana Ozornina.
The interest under the amount was transferred to Loginovskikh's account.
The lawsuit reads that Maximo created artificial debts receivable.
The dispute between the parties has lasted for several years. NLMK acquired in December 2007 a 50-percent plus one share stake in Maxi-Group, which unified the enterprises involved in its activities from preparing and recycling wastes to producing steel.
The shares were acquired on the basis of an agreement that did not establish its fixed price. The final calculation has been postponed until the completion of a financial and legal inspection of the companies making up Maxi-Group. Maximov was granted an advance payment worth about 7.3 billion rubles ($236.45 million). Eventually, the disagreements between the parties as to the amount of the transaction led to a number of legal disputes.
The Moscow Commercial Court found Maxi-Group bankrupt in August and opened bankruptcy proceedings against the company in August.