Police finish investigating accused in Magnitsky's death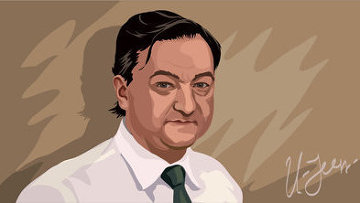 16:30 24/01/2012
MOSCOW, January 24 - RAPSI. Law enforcement agencies have finished investigating a criminal case against the staff of the pretrial detention center who have been held liable for the death of Hermitage Capital fund lawyer Sergei Magnitsky, Investigative Committee spokesman Vladimir Markin told journalists.
Meanwhile, the term of investigation on Magnitsky's death has been extended until April 24.
"Investigators uncovered that the doctor ignored Magnitsky's complaints about poor health and failed to render him medical help. Meanwhile, a head of medical support at the pretrial detention center has been accused of failing to keep an eye on the staff and defying Magnitsky's pleas," Markin said.
Markin said investigators will also determine whether the conditions in which Magnitsky was kept under detention can be considered torture and will find out human rights activists' opinions about possible violations committed during his prosecution.
Magnitsky, who was accused of corporate tax evasion in relation to his work for Hermitage Capital, died in an investigative isolation ward in November 2009. According to the Prosecutor General's Office, his death was caused by cardiovascular insufficiency.
The criminal case against Magnitsky was terminated due to his death, but the Prosecutor General's Office decided to resume the investigation. Magnitsky's relatives have demanded that the case against him be dropped.