Billionaire's defamation suit against Kommersant publisher dismissed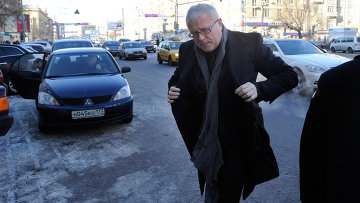 18:00 25/01/2012
MOSCOW, January 25 - RAPSI, Alyona Yegorova. An appeals court has upheld the dismissal of a defamation suit filed by billionaire Alexander Lebedev and his NRB Bank against the Kommersant newspaper's publisher, Lebedev's lawyer told the Russian Legal Information Agency (RAPSI/rapsinews.com) on Wednesday.
The claimants also sought to recover 11 million rubles ($356,200) in compensation for moral damage.
The lawyer said the Moscow Commercial Court dismissed the claimants' appeals on Wednesday.
NRB and Lebedev filed four defamation lawsuits against Kommersant. Their actions were provoked by the newspaper's allegations that NRB was under investigation due to the embezzlement of public funds allocated for the Rosiisky Capital bank's bailout. The lawsuit is based on a March 4 story titled, "NRB returns profits to shareholders."
NRB lawyers said the false information negatively affects the bank's reputation and requested that Kommersant publish the judgment as a refutation and pay 10 million rubles ($324,000) to the bank and 1 million rubles ($32,400) to Lebedev in compensation.
Earlier, the plaintiffs said former Rosiisky Capital Board Chairperson Irina Kireeva was charged with capital flight. Kommersant called the statements unfounded as the "disputed passages lack discrediting information."
Three other lawsuits provoked by Kommersant articles mentioning the criminal case were likewise turned down by the Moscow Commercial Court on similar grounds.
According to the NRB website, the National Reserve Corporation controlled by Lebedev holds 59.83 percent of the shares in the bank. Lebedev personally holds 4.58 percent of the shares, his son Yevgeny holds 13.79 percent, VEB Capital Chief Yury Kudimov holds 18.38 percent, and the remaining 2.74 percent belong to the Federal Agency for State Property Management.