Major shipbuilder appeals $4 mln recovery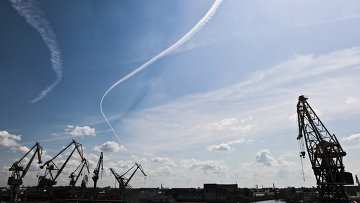 17:30 02/02/2012
ST. PETERSBURG, February 2 - RAPSI. The Baltiysky Zavod shipbuilding company has appealed the lower-court decision to award the St. Petersburg-based Armalit-1 $4 million for equipment supplies, the Supreme Commercial Court reports on its website.
The hearing date has yet to be set.
The Baltiysky Zavod builds icebreakers, naval and large-capacity cargo ships. It also manufactures engineering products and energy equipment and supplies nonferrous and core-mold castings.
Armalit-1 produces marine fittings.
Baltiysky Zavod challenges the St.Petersburg and Leningrad Regional Commercial Court's December judgment in favor of Armalit-1. The court ruled that Baltiysky Zavod must pay debt for equipment supplied under a contract dated August 2009.
"According to the invoices signed by the defendant, the claimant supplied 277.14 million rubles of equipment, while the defendant paid 158.46 million rubles for supplies," the court said.
The St. Petersburg Commercial Court initiated a supervisory procedure against Baltiysky Zavod on January 13. Four companies have already filed applications worth a total of 60 million rubles to include their claims in the creditors' list. The court will hear the claims on February 27.