Russian authorities to bankrupt leading shipbuilder for $487 mln debt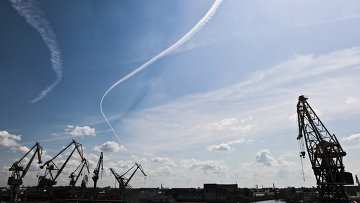 10:46 05/12/2011
ST.-PETERSBURG, December 5 - RAPSI. Russian authorities will have to throw Baltiysky Zavod, a major shipbuilding plant in Russia, into bankruptcy in order to deal with its huge $487 million debt, Deputy Prime Minister Dmitry Kozak said on Friday.
"We have to commence bankruptcy procedure against the plant to tackle its 15 billion ruble ($487 million) debt. It is quite possible we will manage to reduce the debt," Kozak said when discussing the situation at the plant during the meeting attended by Prime Minister Vladimir Putin.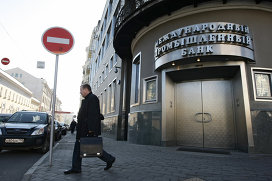 © RIA Novosti, Grigory Kurolwsin
Mezhprombank building, Moscow.
Baltiysky Zavod, owned by former senator Sergei Pugachyov's United Industrial Corporation (UIC), along with Severnaya Verf and Aisberg, was pledged as a security for the 32 billion ruble (approx. $1 billion) loan granted by the Central Bank to the bankrupt Mezhprombank, also owned by Pugachyov. The Central Bank's lawsuits to enforce the pledged assets have been heard for over a year so far. Meanwhile, the enterprises are now facing serious financial troubles because of the absence of an efficient owner.
The Moscow Commercial Court has transferred 88.32 percent of Baltiysky Zavods pledged shares to the Central Bank for trust management. The bank in its turn has delegated management functions to UIC.