European Court to hear application by a Russian woman dubbed "terrorist's wife"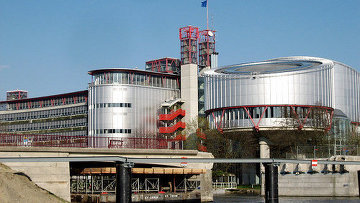 10:56 07/02/2012
MOSCOW, February 7 - RAPSI. The European Court of Human Rights (ECHR) took cognizance of Anna Malinovskaya's application against Russian courts' decisions to dismiss her lawsuit against a newspaper which dubbed her "terrorist's wife".
In 2006, the Narodnaya Gazeta newspaper published an article carrying a photo of Malinovskaya and her husband, although she had not consented to its publication.
The journalists alleged that Malinovksaya, who headed of the jury, fell in love with a defendant accused of terrorism. According to the newspaper, she married him after the sentence was announced. The journalists called Malinovskaya "terrorist's wife."
According to Malinovskaya, her husband was acquitted of terrorism charges.
Malinovskaya stressed in her appeal that during the newspaper's advertizing campaign her telephone and her picture was on local TV channels and public minibuses' screens for two weeks. Later Malinovskaya and her underage daughter faced conflicts with neighbors and colleagues.
Eventually, Malinovskaya lost her job and found it difficult to find another employment.
Malinovskaya then filed a lawsuit against the newspaper demanding its refutation and moral damages. The lawsuit was dismissed.
Higher courts upheld the decision.
The Strasbourg Court accepted her application and sent its questions over the case to Russia.