Bhagavad Gita case misunderstood by society - prosecutor's office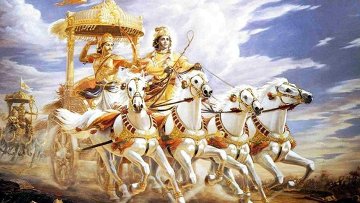 12:21 16/02/2012
TOMSK, February 16 - RAPSI. First Deputy Prosecutor General Alexander Buksman told journalists on Thursday that people misunderstand the prosecutor's office's claim to declare the Russian version of "Bhagavad Gita As It Is" an extremist text. Buksman said that the prosecutors office seeks only to ban the book commentary rather than its text.
The Tomsk prosecutors office initiated the case in June 2011 following an inspection of the Tomsk Society for Krishna Consciousness.
According to Tomsk University experts cited by the local prosecutor's office, the dogmata described in the book incites religious hatred, humiliates the dignity of people on the basis of sex, race, nationality, language, origin and attitude toward religion.
The prosecutor's office's petition to declare "Bhagavad Gita As It Is" an extremist text has sparked public indignation in India and was called a violation of Hindu rights. Several lawmakers have called on the Russian government to stand up for the rights of Hindus in Russia.
Deputy Prosecutor General Ivan Semchishyn said, in turn, that the prosecutor's office sought to declare extremist the Russian version of the book commentary earlier published in English, rather than the Hindu scripture.
"That is why the prosecutor now has to stand up for his position in the appellate court," he said.
A Siberian district court rejected the prosecutors' petition to ban the book in late December.
"Bhagavad Gita As It Is" is a translation and commentary of the original Bhagavad Gita Hindu scripture. It was written by founder of the International Society for Krishna Consciousness A.C. Bhaktivedanta Swami Prabhupada. The book was translated into more than 60 languages.
Foreign Ministry spokesman Alexander Lukashevich said the translated version may be linguistically untrue to the original Hindu scripture, as it contains "semantic distortions," which may affect its meaning.