Resort's lawsuit against Siberian energy grid postponed until March 2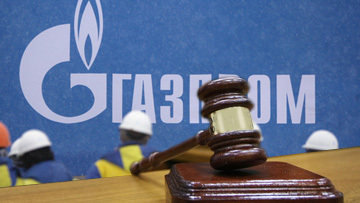 10:50 24/02/2012
KRASNOYARSK, February 24 - RAPSI. The commercial court has postponed until March 2 its hearing of a lawsuit filed by the Gazprom-built Altai resort against a major Siberian grid company, the court told RIA Novosti.
The Altaiskoye Podvorye resort seeks to recover from the defendant 174 million rubles ($5.8 million) for unjustified enrichment and 4.989 million rubles ($167,600) in interest.
The Krasnoyarsk Territory Commercial Court received the lawsuit on August 31 and initiated proceedings in the case on September 2.
The resort said it paid 174 million rubles ($5.8 million) to the Interregional Distribution Grid Company of Siberia (IDGC of Siberia) to connect its facility to the power grid.
However, IDGC constructed an infrastructure that was not duly agreed upon by the claimant, the resort added.
The grid filed a counterclaim on November 3 seeking 254 million rubles ($8.5 million) for its connection services.
The IDGC of Siberia is the largest electrical power distributor in the Siberian Federal District.