Leading insurer loses dispute over $1 mln in reputational loss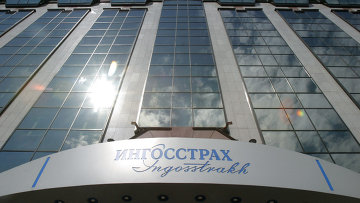 16:16 24/02/2012
MOSCOW, February 24 - RAPSI. A federal commercial court has upheld the lower court's decision to dismiss Ingosstrakh's lawsuit against Faktor for over $1 million in compensation for reputational loss, the court told the Russian Legal Information Agency (RAPSI/rapsinews.com).
The Moscow Commercial Court dropped the Ingosstrakh bankruptcy case upon Faktor's request on November 21, as the insurer paid its debt amounting to 298,400 rubles ($10,000) after the case was opened.
Ingosstrakh stated in its claim that by filing an application with the commercial court for the insurer's bankruptcy, Faktor disseminated information damaging its business reputation.
In particular, there were allegations of the insurer's insolvency and its inability to execute its financial obligations to the lender. Such statements were posted on the Moscow Commercial Court's website, which in the insurer's view "made it possible to quote the information in media, forums and blogs."
The judgment reads that the defendant lodged the application with a commercial court, while the insurer failed to prove that Faktor disseminated information detrimental to its reputation and provided no grounds for damages collection.
Founded in 1947, Ingosstrakh is Russia's leading insurance company. It operates 231 offices in Russia.