Commercial Litigation Weekly Calendar (February 27 - March 2)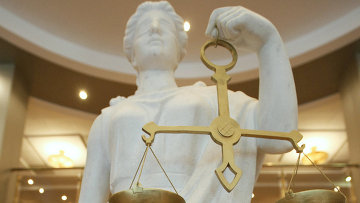 10:02 27/02/2012
Monday, February 27
Contractual obligations
Ametech vs Rosoboronexport
The Ametech artillery weapons systems manufacturer seeks to recover $89.5million (2.58 billion rubles) from Russian Defense Export (Rosoboronexport). Ametech claims 1.63 billion rubles in lost profit. It also seeks to fine Rosoboronexport for "counterproductive financing" which causes a six year delay in order completion.
Amatech manufactures artillery weapons systems with laser guidance.
Rosoboronexport is a leading arms company. It is the only state intermediary in Russia for the export and import of arms products, technology and military and dual-purpose services.
Corporate law
Baturin vs Inteco
Russian businessman Viktor Baturin seeks Inteco company's sale to be declared unlawful. Inteco reported its sale to Binbank owner Mikhail Shishkanov and Sberbank Investments in September 2011.
Inteco is a leading diversified development company in Russia. The company is allegedly owned by Yelena Baturina, Russia's richest woman and the wife of former Moscow Mayor Yuri Luzhkov. It was founded in 1991and Viktor Baturin claims 25% stake in Inteco.
Tuesday, February 28
Land law
Estate museum vs Defense ministry
Moscow Region Commercial Court
Arkhangelskoye Estate Museum seeks to quash the auction for the sale of a land plot within the museum's preservation area.
The Defense Minister ordered to sell the land plot in August 2011 while the Ministry Of Culture should have been asked first, according to the plaintiff.
The Arkhangelskoye Estate is a historical palace and park established in the late 18th century near Moscow. Renowned collector and art lover Prince Nikolai Yusupov bought Arkhangelskoye
in 1810.
Wednesday, February 29
Intellectual property
Terra Publishing House vs Astrel
Terra Publishing House filed a lawsuit against Astrel, a part of AST publishing company, in August 2009 for allegedly illegal use of works by Russian sci-fi writer Alexander Belyayev.
Terra claimed to own the rights for the popular works by Belyayev. Meanwhile Astrel insists the term of copyright protection expired and it legally published the novels.
The case reached the Supreme Commercial Court which remanded it in October 2011.
Founded in 1990, AST publishing company is one the largest in Russia. It accounts for 20% of the Russian book market, according to the company's website. AST publishes over 800 new books monthly.
Terra publishing holding was founded in 1989.
Tax law
Walt Disney Studios Sony Pictures Releasing vs Federal Tax Service
Moscow District Federal Commercial Court
Walt Disney Studios Sony Pictures Releasing filed an appeal against lower-court decisions obligating the company to pay additional $2.45 million in taxes, penalties and fines.
The Federal Tax Service believes the company used fly-bynight firms to evade paying the taxes.
In June 2011, the Moscow Commercial Court upheld the service's decision to charge the company over 32 million rubles ($1.06 million) in additional profit tax and over 24 million rubles ($801,552) in VAT.
Walt Disney Studios Sony Pictures Releasing is a joint enterprise of Walt Disney Studios Motion Pictures International and Sony Pictures Releasing International. It distributes films in Russia and the CIS.
Debt Recovery
Gazprombank vs Taganrog Motor Works (TagAz)
Gazprombank is seeking debt recovery from Taganrog Motor Works (TagAz) in the amount of 46.7 million euro. The defend ant's debt stemmed from two credit agreements. The lawsuit was submitted to court on December 23, 2011.
Gazprombank also seeks to levy of execution on pledged property.
TagAz was founded in February 1997. It began cooperating with South Korea's Hyundai in 2001.
Gazprombank, which was established in 1990, is a head bank of the Gazprombank Group, which comprises the bank, petrochemical and media assets.

Thursday, March 1

Competition law
Ru-center vs Federal Antimonopoly Service
Ninth Commercial Court of Appeals
The antimonopoly watchdog concluded in July 2011 that Ru-Center violated a domain registration law while registering domains in .rf (.рф) zone and fined it $7.8 million.
Ru-Center filed a lawsuit and in November 2011 the antimonopoly service's resolution was revoked. The watchdog now appeals the ruling.
Ru-Center is one of the largest Russian registrars, which serves two million domain names.
Tax law
IKEA vs Federal Tax Service
IKEA MOS demands from the tax service to withdraw 500 million rubles ($16.4 million) tax claims.
The Moscow Commercial Court partially upheld the lawsuit on December 14, 2010. The appeals court upheld the decision.
IKEA demanded that the lawsuit be satisfied in full, the case was sent for reconsideration.
IKEA MOS owns and manages shopping centers under the Mega brand in Russia.
IKEA is the world's largest retail network of shops selling furniture and household items. It operates 11 IKEA shops and 13 Mega trade centers in Russia. The first IKEA store opened in Russia in 2000.
Intellectual property
Russian Alcohol Group vs Patent watchdog
The Russian Alcohol group demands registration of the "Russian Alcohol" and "Russkiy Alkogol" (which also translates to "Russian Alcohol") trademarks.
The patent watchdog (the Federal Service for Intellectual Property, Patents and Trademarks) refused to register the "Russian Alcohol" trademark.
Russian Alcohol is one of Russia's largest producers of strong alcoholic beverages, and is fully owned by CEDC, a Polish company.
Friday, March 2
Civil law
Andrei Prokhorov vs BP Russian Investments Limited and BP p.l.c
Eighth Commercial Court of Appeals
TNK-BP Holding minority shareholder Andrei Prokhorov filed an appeal against the court's decision to reject his lawsuit against BP Russian Investments Limited and BP p.l.c or $13.5 billion in losses.
The Tyumen Region Commercial Court turned down plaintiff's claims in full on November 11, 2011.
BP, one of six oil and gas "supermajors," and Rosneft, a leading company in Russia's petroleum industry, agreed to a share swap and the joint development of Russia's Arctic shelf.
However, the the execution of the agreement was blocked by the AAR Consortium, representing the Russian TNK-BP shareholders.
Further negotiations were terminatedProkhorov believes that if TNK-BP were a member of the strategic partnership then under the swap agreement, it would have purchased about 1.01 billion common shares in Rosneft, which would have grown in value and brought profit to TNK-BP. Thus, the difference between the current fair price of the shares and the price at which TNK-BP would have acquired the stake as a result of the swap constitutes lost profit, he stresses.