IKEA's action against $17 mln in tax claims to be heard on March 13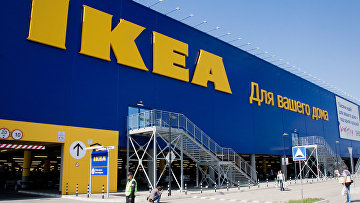 15:23 01/03/2012
MOSCOW, March 1- RAPSI. The Moscow Commercial Court has suspended until March 13 its hearing of IKEA MOS' lawsuit against the Federal Tax Service's tax claims amounting to $17.2 million, the Russian Legal Information Agency (RAPSI/rapsinews.ru) reports on Thursday.
IKEA MOS owns and manages the Mega shopping centers in Russia.
IKEA challenged the tax authorities' April 30, 2010 decision to charge the company an additional 1.06 billion rubles ($36.5 million).
The Moscow Commercial Court partially upheld the lawsuit on December 14, 2010 and decreased the tax claims by half, reducing them to 500 million rubles ($17.2 million).
The appeals court upheld the decision.
IKEA then filed a new appeal, seeking to satisfy in full its lawsuit against the tax claims. The Moscow District Federal Commercial Court upheld IKEA MOS' appeal in August.
The cassation instance later submitted the case for reconsideration.
IKEA is the world's largest retail network of shops selling furniture and household items. It operates 11 IKEA shops and 13 Mega trade centers in Russia. The first IKEA store opened in Russia in 2000. The projected investments to commission Mega trade and entertainment complexes amount to $120-$300 million on average