Supreme Court registers second complaint on presidential elections violation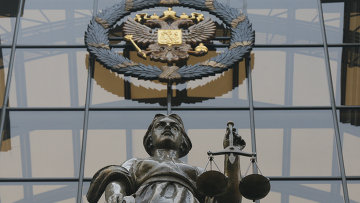 11:21 16/03/2012
MOSCOW, March 16 - RAPSI. A representative of an NGO which monitored the Russian presidential elections accused the Central Election Commission of non-feasance, the Kommersant newspaper reported on Friday.
The Voters' League volunteer Vitta Vladimirova filed a complaint with the Supreme Court.
Vladimirova maintains that the Central Election Commission avoided considering her petition in which she required cancelling the registration of Vladimir Putin as a presidential candidate due to the "bribery of voters."
The volunteer grounded her arguments on the federal laws pursuant to which a court may dismiss a candidate from the presidential race in case there is evidence of attempted bribery committed by a candidate, his agents or other individuals acting on the candidate's behalf.
Vladimirova now seeks to declare the court's dismissal of her petition "unfounded and illegal."
According to the official information, the Central Election Commission satisfied none of 220 complaints filed since 2000.
Meanwhile, Alexander Lebedev, the representative of A Just Russia party, challenged earlier the results of the presidential elections in the Supreme Court.
Lebedev claims that more than 237,000 ballots came out of nowhere during the elections.
He also maintains his calculations are based on the official information, including that of the Central Election Commission.