U.S. Senate to discuss Magnitsky blacklist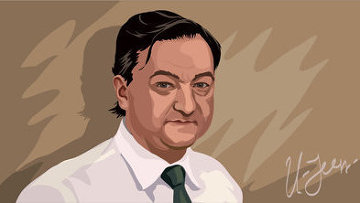 11:14 28/03/2012
WASHINGTON, March 28 - RAPSI. The U.S. Senate's Committee on Foreign Relations may discuss in April a draft law aimed to ban some Russian officials from entering the United States, the committee's chairman John Kerry said.
"I'd like to try to put it on a business meeting for when we return [from the April 2 - April 13 recess], and we should aim to do it," Kerry said.
The ban is to apply to those who may be involved in the death of Sergei Magnitsky, a consultant for the Hermitage Capital investment fund.
The list of officials compiled by Senator Benjamin L. Cardin is known as the "Magnitsky list".
Magnitsky was charged with involvement in a large-scale corporate tax evasion. He died in a Moscow pretrial detention center on November 16, 2009, after spending nearly a year behind bars.
According to investigators, Magnitsky and his accomplices stole hundreds of millions of rubles from the state by manipulating tax returns between September and October 2007.
In turn, Hermitage Capital maintained that it had paid 5.4 billion rubles ($186.5 million) in taxes, but the money was stolen abetted by law enforcement officials. Magnitsky's prosecution has been attributed to this theft.
The criminal case against Magnitsky was terminated by the Investigative Committee due to his death, but the Prosecutor General's Office decided to resume the investigation.
Some MPs are about to support the "Magnitsky Act" in exchange for withdrawing the Jackson-Vanik amendment.
The amendment was passed by the Congress in 1974 to limit trade with the Soviet Union. Formally it is still in force now. Since 1989 the United States has been annually adopting moratorium on the amendment, but did not withdrew it officially.
The Administration has already requested the Congress to withdraw the amendment prior to Russia's joining the WTO in order to avoid contradictions with the WTO rules and let the U.S. business start operating in Russia.