European parliament seeks to ban officials involved in Magnitsky case from EU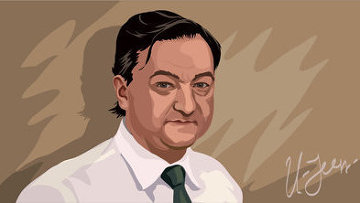 16:33 29/02/2012
BRUSSELS, February 29 - RAPSI. Members of the European Parliament's communications delegation have called for banning the individuals allegedly involved in the death of Hermitage Capital lawyer Sergei Magnitsky from entering the EU, RIA Novosti reported on Wednesday.
They also seek to freeze their assets.
Magnitsky, an auditor for the Hermitage Capital Management Fund, was charged with large-scale corporate tax evasion. He died in a Moscow pretrial detention center on November 16, 2009, after spending nearly a year behind bars.
The deputies also believe that it is crucial to finish investigating the circumstances surrounding Magnitskys death and to bring to responsibility all of the individuals involved.
Head of the delegation Knut Fleckenstein was the only individual who abstained from voting during the adoption of the resolution. Fleckenstein is also the chairman of the EU-Russia Parliamentary Cooperation Committee Delegation in the European parliament.
Fleckenstein was ordered to pass the text of the document to the chairman of the European Parliament, its Foreign Affairs Committee, and Russian members in the EU-Russia Parliamentary Cooperation Committee.
In July, the U.S. State Department entered the names of Russian officials allegedly connected with Magnitskys criminal prosecution on a visa blacklist. Special services employees, police officers, security guards, doctors, prosecutors, tax auditors and inspectors were included.