High-ranking police officer may be involved in illegal gambling racket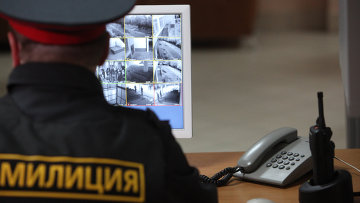 10:22 02/05/2012
MOSCOW, May 2 - RAPSI. High-ranking secret police officer Andrei Yurov, who was charged with taking a 100,000 bribe, is suspected of being involved in a high-profile casino case, Izvestia newspaper reported on Wednesday.
The paper alleges that Yurov protected an underground casino ring in the Moscow region.
The federal law prohibiting gambling in Russia came into force on July 1, 2009. All gambling establishments were either to be closed or moved to special gambling zones.
However, the law enforcement agencies continue to combat illegal casinos across the country. Many gambling establishments continue to operate under the guise of Internet clubs and lotteries.
Over 28,000 gambling houses and 414 underground casinos have been shut down and the police have confiscated over 450,000 gambling machines and other equipment, the Prosecutor General's Office reported earlier.
The high-profile illegal casino scandal in Moscow Region incited a public uproar. Businessman Ivan Nazarov allegedly operated illegal casinos in 15 towns across the region.
According to law enforcement authorities, several high-ranking officials of prosecutor's offices and the federal Interior Ministry were involved in the casino operation, which generated between $5 million and $10 million in revenue monthly.
Former Moscow Region First Deputy Prosecutor General Alexander Ignatenko is also involved in the case. He is now in Poland facing extradition to Russia.
Yurov's ex-colleagues in unit 38 of the Interior Ministry's "K" Department are believed to have played a major part in the gambling case as they have access to secret information and equipment and can obtain permission for tapping and spying without any difficulty. In this regard, their services are in great demand on the underground information market.
Law enforcement agencies began probing Yurov in February. The court has ruled to arrest him on charges of large-scale bribery. After the arrest, the suspect declared his intent to cooperate with the investigation and testify against his colleagues.