Aeroflot hacker attack case submitted to court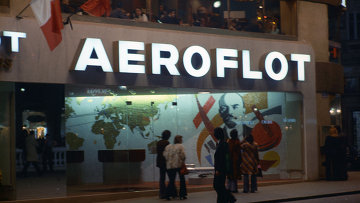 15:09 03/05/2012
MOSCOW, May 3 - RAPSI. The Aeroflot website hacker attack case has been submitted to court, Marina Gridneva, the Prosecutor General's Office's official representative, told journalists on Thursday.
"Deputy Prosecutor General Viktor Grin confirmed the indictments in the criminal case against Pavel Vrublevsky, Maxim Permyakov, and Igor and Dmity Artimovich," Gridneva said.
The men have been charged with organizing a DDoS attack on Aeroflot's website, which is run by the Assist processing company. Aeroflot's online ticket sales system was down for days.
Investigators concluded that Vrublevsky, ChronoPay's CEO, decided in July 2010 to terminate a contract on rendering services to sell e-tickets between Aeroflot and Assist, thus eliminating a rival firm.
According to the Prosecutor General's Office, Vrublyovsky ordered the Artimovich brothers to conduct a hacker attack on Aeroflot's website through Permyakov. The brothers operated a network of virus-infected computers. Vrublyovsky paid them over $20,000.
The Artimovichy brothers attacked the website on July 15-July 24, blocking the e-ticket payment and acquisition system. The firms incurred substantial financial losses. Assist's damages amounted to 15 million rubles ($508,000). Aeroflot's exceeded 146 million rubles ($4.94 million).