Cristal champagne brand registration dispute to be heard June 26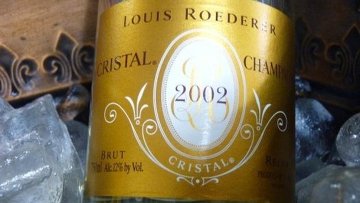 12:05 17/05/2012
MOSCOW, May 17 - RAPSI. The Ninth Commercial Court of Appeals will hear on June 26 the appeal by France's Champagne Louis Roederer in the dispute regarding the watchdog's revocation of the global brand Cristals registration in Russia, the court told the Russian Legal Information Agency (RAPSI/rapsienws.com) on Thursday.
The Moscow Commercial Court dismissed the lawsuit filed by Champagne Louis Roederer and validated the decision of the Federal Service for Intellectual Property, Patents and Trademarks to cancel the protection of the Cristal trademark in Russia.
Champagne Louis Roederer produces elite champagne under the Cristal brand.
The lawsuit stems from the 2008 ruling invalidating Cristal at the request of Soyuzplodoimport, which owns the Kristal trademark registered for vodka. Soyuzplodoimport claimed that the trademarks would be seen by consumers as the transliteration of the Russian word "kristall" (En. crystal).
The expert appraisal ordered by the court concluded that the trademarks are similar in many aspects.
At the Federal Service for Intellectual Property, Patents and Trademarks, Champagne Louis Roederer argued that their goods are not similar since vodka producers have never produced and in all likelihood will never produce champagne.
The court received the appraisal results in January and resumed proceedings. Experts held that the trademarks are highly similar, while the plaintiff has declared the opinion biased and not based on legal grounds, and therefore cannot be used for forming a legal judgment. The court, however, has sided with the patent regulator.
Established in 1776, Louis Roederer is now one of the oldest wine makers in the French province Champaign. Champagne Louis Roederer has previously told RAPSI that the Russian Empire granted it a trademark certificate in 1909.