Appeal in $56.5 mln dispute with Finance Ministry to be heard on June 5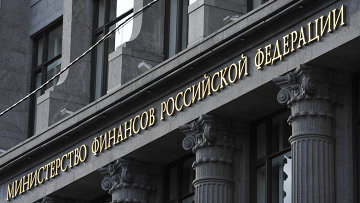 12:10 21/05/2012
MOSCOW, May 21 - RAPSI. On June 5 the Ninth Commercial Court of Appeals will handle Sodexim's request for a review of its $56.5 million lawsuit against the Finance Ministry, the court told the Russian Legal Information Agency.
In March, the Moscow Commercial Court turned down its lawsuit to recover the funds from the ministry as the plaintiff failed to prove the existence of the debt and missed the statute of limitations.
Sodexim said the debt resulted from the settlement of Algeria's debt to the Soviet Union.
In 1996 Sodexim won the tender to sell Algerian goods as a part of the debt settlement program.
Algeria was expected to pay its debt by selling its goods in Russia via the plaintiff. However, Sodexim never received the goods as Algeria cut off its supplies to the country.
The plaintiff said it obtained liabilities to a total of $80.8 million. In November 2010, the Moscow Commercial Court ordered the Finance Ministry to refund the $43.4 million that Sodexim had transferred as a guarantee payment, including $24.24 million in principal debt and interest. In its second claim, Sodexim sought to collect the remaining amount.
The defendant denied the claim. The ministry maintains that the sum in question is "not a debt per se," because the money transferred by Sodexim had already been paid back.
Former Deputy Finance Minister Sergei Storchak managed the debt repayment to Sodexim. In November 2007, he was charged with organizing a group that sought to embezzle federal budget funds masking the losses as compensation to Sodexim.
Investigators dropped proceedings in February 2011.