Lawsuit over using googl.ru and gugl.ru domain names to be heard on May 30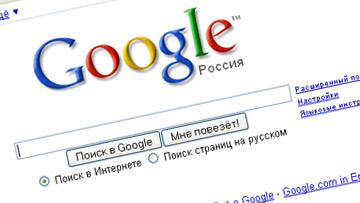 17:14 24/05/2012
MOSCOW, May 24 - RAPSI. The Moscow Commercial Court has declared a recess until May 30 in its hearing of Google's lawsuit to ban Weblink from using the "googl.ru" and "gugl.ru" domain names, the court told the Russian Legal Information Agency (RAPSI/rapsinews.com) on Thursday.
At the previous hearing, Weblink filed a motion to postpone the proceedings until the parties reached a settlement, as they were in the middle of negotiations.
The plaintiff objected, as Google allegedly stated at the outset of the negotiations that the dispute would be resolved in court if the parties failed to execute a settlement before the hearing.
At the Thursday session, the parties admitted that the settlement has not yet been agreed upon.
Earlier, Google secured interim relief. The court has prohibited Weblink from transferring the googl.ru and gugl.ru administration rights to a third party.
The administration rights cannot be registered with another registrar or waived.
The world's largest Internet company, Google grew its net profit in 2011 by 15 percent year on year to reach $9.74 billion.