Baltika Breweries appeals denial of trademark registration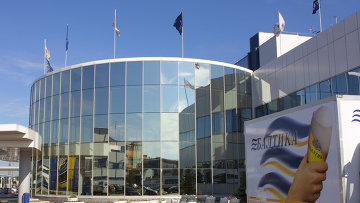 16:37 15/06/2012
MOSCOW, June 15 - RAPSI. Baltika Breweries has appealed the April court judgment upholding the patent authority's decision to deny the Zatecky Gus trademark registration, the Moscow Commercial Court told the Russian Legal Information Agency (RAPSI/rapsinews.com).
Baltika, which has been producing the Zatecky Gus beer since 2009, sought to register the trademark for beer produced from hop planted in the Czech town of Zatec.
Rospatent refused to register the trademark, arguing that the reference to the Czech town may mislead people as to the beer's country of origin.
The brewery challenged the patent regulator's decision in the Patent Disputes Chamber, pointing out that few consumers have sufficient knowledge of geography or brewery for a clear association with the Czech town given the average educational level.
Nevertheless, the chamber held against the company.
Baltika contested the refusal with the Moscow Commercial Court, filing an appeal on January 12. The company asked the patent agency to register two trademarks - the expression "Zatecky Gus" and the label of the Baltika-produced beer of the same name.
Baltika runs 11 breweries in Russia and one in Azerbaijan. It owns over 40 brands and exports products to 70 countries. The brewery accounts for about 70 percent of Russia's beer exports.