Former police officer suspected of fraud to remain in custody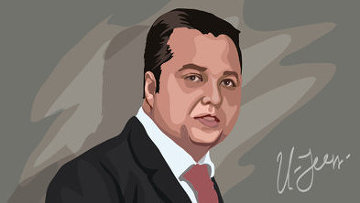 12:23 18/06/2012
MOSCOW, June 18 – RAPSI. The Moscow City Court has ruled that former police officer Maxim Kagansky should remain in custody until August 24. Kagansky is accused of attempted fraud jointly with investigator Nelly Dmitriyeva, who is involved in notorious Magnitsky case and charged with accepting a $3 million bribe.
The court thereby dismissed the defense appeal to cancel the decision to extend Kagansky's arrest.
Kagansky was charged with attempted large-scale fraud in collusion with a group of individuals. The former police officer was previously accused of complicity in bribery. According to the investigation, Dmitriyeva feared she might get caught red-handed and instructed Kagansky to organize the handing over of the bribe.
The media reported earlier that Dmitriyeva was involved in the case of Hermitage Capital fund consultant Sergei Magnitsky, who died in a pre-trial detention center.
Dmitriyeva was charged with accepting a large-scale bribe ($3 million) from a businessman in exchange for her promise to stop investigating his case.
Magnitsky was charged with involvement in large-scale corporate tax evasion. He died in a Moscow pretrial detention center on November 16, 2009 after spending nearly a year behind bars.
Hermitage Capital maintained that it had paid 5.4 billion rubles ($182.75 million) in taxes, but the money was stolen by corporate raiders with the help of law enforcement officials.
Magnitsky's prosecution has been attributed to this theft.